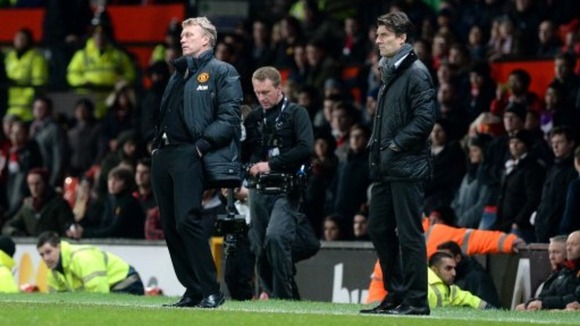 Swansea City manager Michael Laudrup said his side's win against Manchester United in the third round of the FA Cup at Old Trafford was "impressive", but admitted they "had a bit of luck" in securing a 90th minute winner against the Premier League champions.
"It's one of the great stadiums, not only here but in world football, so to win here is impressive, especially after being without the win for some games," he told BT Sport.
"We had a bit of luck in the sense that we scored a very late winner. When you play teams like Man United, Man City, Chelsea... you have to perform very well. You know they will create four or five good chances. I didn't see those four or five chances from Man Utd.
"I always sat out there with a feeling that we had a possibility.
'I don't fancy replays with the fixtures we have, so it was great to see that finishing.
"When they got the man (Fabio Da Silva) sent off, we played with two strikers to see if we could get the winner in the last 8-10 minutes and we did."