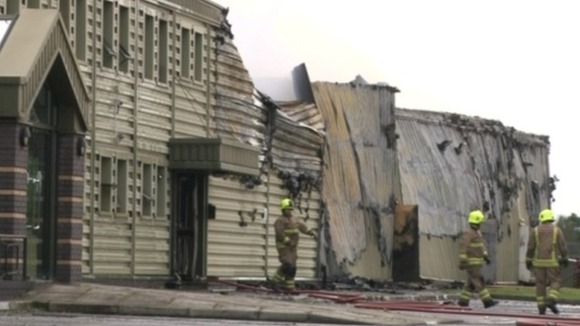 A 31 year old man from Abertillery has pleaded guilty to setting fire to the Real Crisps factory in Crumlin on September 20th 2012.
Colin Goulding admitted guilt to the second count of arson being reckless as to whether life is endangered. The prosecution accepted the plea and said no trial would go ahead in line with the first count of arson with intent to endanger life.
Around a hundred people lost their jobs after the factory went up in flames. No one was injured in the blaze.
The court heard how Mr Goulding left work at 3.10am to have a cigarette. He lit it in a storage area despite smoking being strictly forbidden in the factory. He flicked the cigarette into a flammable area and it took 4-6 minutes to catch light.