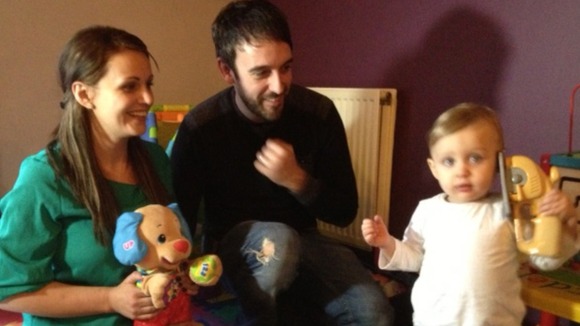 A north Wales couple say they would like an apology from a supermarket giant after they were told a prescription for urgently needed medicine for their 15 month-old son wasn't acceptable because the prescription wasn't in English.
Alys and Aled Man needed steroid drugs for their son Harley who was suffering respiratory problems. The prescription from their doctor was in English and Welsh but when they tried to get it from Morrisons supermarket in Bangor they were told it needed to be in English.
"The Morrisons pharmacist told me that he couldn't do it because it was in Welsh and he didn't understand it", said Alys. "I don't understand this as I am Welsh, live in Wales and there should not have been a problem", said Alex.
The delay meant Harley had to wait two hours to get the medicine he needed. He spent last night in Ysbyty Gwyndd but is now out of hospital.
A Morrisons spokesperson told ITV Cymru Wales, "There are strict guidelines in place regarding the dispensing of medicines from pharmacies. They state that prescriptions should be written in English or bilingually.
"To make absolutely sure the correct dosage was dispensed, our pharmacist asked for a bi-lingual prescription, which once received, enabled him to supply the medicine to the customer."
You can watch Ian Lang's report with the family tonight on ITV Cymru Wales at 1800.