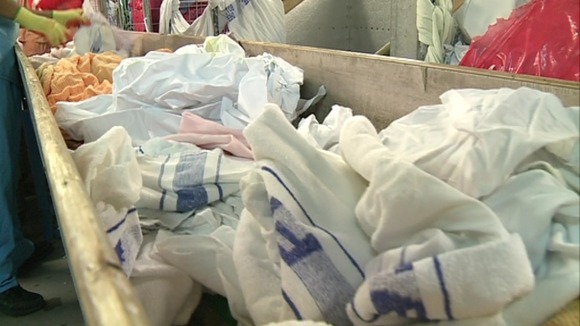 Health bosses at Aneurin Bevan Health Board are hoping to save more than a quarter of a million pounds annually, by radio - tagging hospital linen.
The board says it spends almost £400,000 a year replacing linen that's gone missing.
As well as saving money, they hope electronic tagging will ensure hospitals have a reliable supply of linen.
The tagging system will allow every item to be identified and will help in tracking details such as when items have been dispatched and collected from the health board's laundry service.
Aneurin Bevan Health Board has invested money from the Welsh Government's Invest-to-Save scheme to start the process.