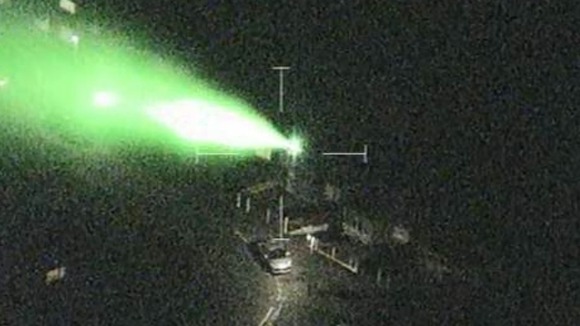 The National Police Air Service has condemned Nigel Griffiths' use of a laser pen as "stupid and reckless".
"The sentence itself should act as a deterrent to others who should look at this and think this is not a game" says Chief Supt Ian Whitehouse.
"Real people's lives are put at risk. Anyone who takes it upon themselves to shine a laser at an aircraft will result in being arrested, being prosecuted and will get a criminal record".
More: Flintshire man sentenced for shining laser at police helicopter