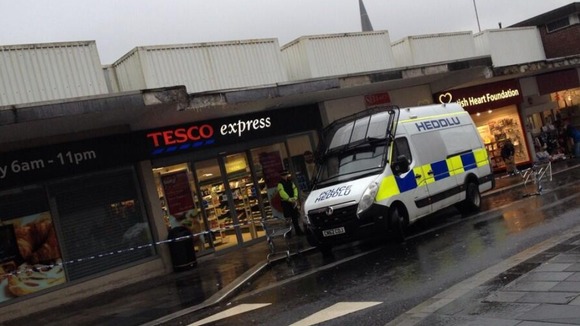 South Wales Police say the 51-year-old man who collapsed in a Pontypridd supermarket on Wednesday is no longer believed to have been the victim of a crime.
The man was found have a stab wound to the stomach.
He has now been discharged from hospital, but faces further questions from officers.
"I am very keen to reassure the community after yesterday's dramatic events which no doubt caused concern" says Inspector Nigel Griffiths.
"There was speculation that the man involved has been stabbed by somebody but we can now confirm this did not happen."
"I'd like to thank the people of Pontypridd for the cooperation and support they showed in the town centre yesterday afternoon."