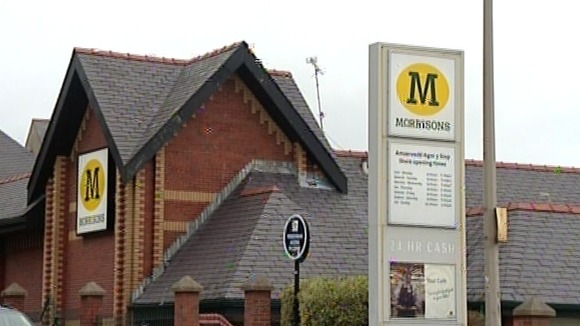 Bangor residents will stage a protest against Morrisons supermarket today, after the company refused to give a family's son a prescription because it was written in Welsh.
Among the speakers at the protest will be the local MP for Arfon Hywel Williams.
Robin Farrar, Chair of language campaign group Cymdeithas yr Iaith Gymraeg, said:
"Everyone should have the right to live in Welsh - from the doctors who want to work in Welsh, to the patients who want to receive treatment in the language.
"What Morrisons has done is totally at odds with the official status the Welsh language has and has caused anguish to the family.
"We have written to the company demanding they apologise straight away and confirm they will not allow this type of incident to happen again.
"We have also contacted the Welsh Language Commissioner asking her to consider the possibility of legal steps against the company.
"This event is a reminder that the new language standards - rules which will place duties on bodies to supply services in Welsh - must prevent awful problems like this.
"The standards dealing with the health service need to give people rights to use Welsh. But also, language laws need to cover more of the private sector, like supermarkets, so they respect and promote the language generally."
A spokesperson for Morrisons said the company and the pharmacy team are "looking into it" and are "working with the store and area pharmacy team to find out what has happened."