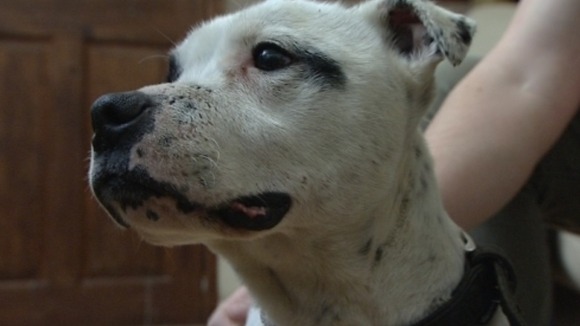 A student reunited with his Staffordshire Bull Terrier after ten years apart has told ITV News he has no idea what happened to his pet during that time.
Sion Cox, who was 12 when Chance went missing, said: "We don't really have any idea. He seems calm... I don't think he's been fighting or anything!"
Mr Cox picked Chance up last Thursday after a kennel traced him back to the family through his microchip.
Incredibly, Chance was due to be put down one day later.
Poignantly, Mr Cox - now 21 - added: "He's not in the best of shapes now. Basically we just want to give him the best life we can. Feed him, take him out for walks, play... and just see how long he goes for.
"He's nearly 13, so he's an old man now."