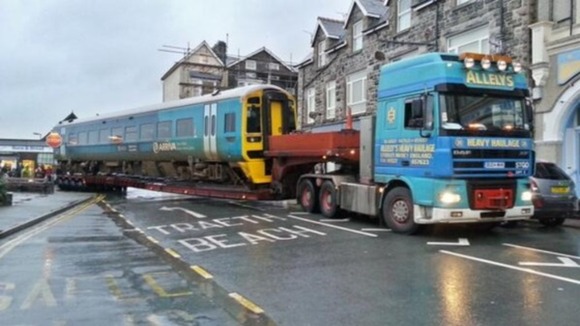 Network Rail says it will have to take "a phased approach" to reopening the Cambrian Coast line.
The line is expected to reopen as far as Barmouth by February, but the stretch from Barmouth to Pwllheli will not be fully repaired until May.
"This has been an extremely challenging period, but the rebuilding operation is underway and our priority is to safely re-open the railway as soon as is possible" says Network Rail's Mark Langman.
"I would like to take this opportunity to apologise for the on-going inconvenience and also thank rail passengers for their patience as we repair this unprecedented damage."