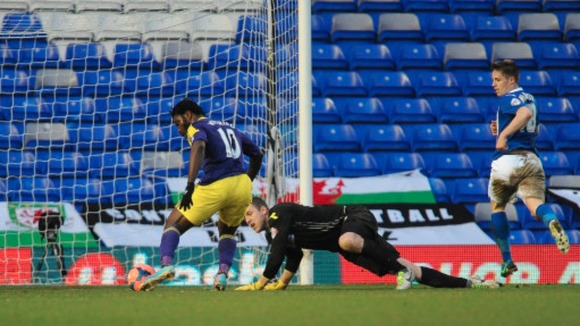 Wilfried Bony scored twice in the space of two minutes at St Andrews, as Swansea City came from behind to clinch an FA Cup fourth round win against Birmingham.
The home side went ahead in the 15th minute, courtesy of a goal from Lee Novak.
But two second half goals from Swansea's record signing gave the visitors a 2-1 win against the Championship side, who memorably knocked them them out of the Capital One Cup earlier in the season.
There will be full match highlights on ITV at 10.45pm this evening.