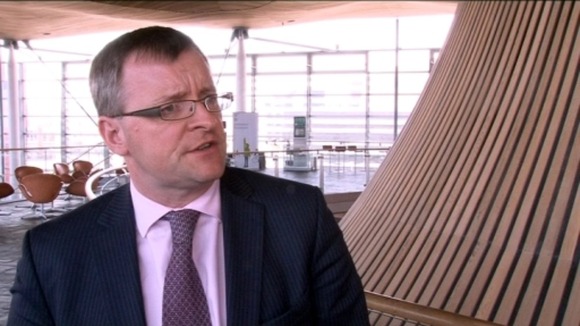 The Welsh Liberal Democrat William Powell AM has offered an "unreserved apology" for his behaviour, after his party received an anonymous complaint in May 2013. The complaint related to an incident in June 2011.
The woman in question decided not to follow a formal grievance procedure and wished to remain anonymous.
"I am aware of an anonymous complaint having been made," said Mr Powell.
"The complaint was put to me by the the Chief Whip and I cooperated fully with him in this matter.
"I apologised to the Chief Whip and offered an unreserved apology, through him, to anyone else for any hurt or offence caused and I would certainly wish to do so again, in writing or in person."