February begins with more stormy weather as yet another deep depression brings very unsettled weather to Wales. It comes just a few weeks after much of the Welsh coastline took a battering from previous storms.
A number of factors are set to combine to bring a flood risk that could match the flood damage caused by January's big storm. Saturday sees large spring tides which are set to peak after 8am.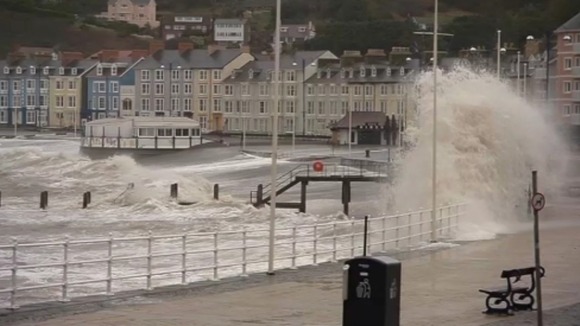 The depression approaching Northern Ireland is expected to add to these spring tides with an additional Atlantic surge. Added to this is the strong gusty winds that will drive large waves onshore adding to the risk that seawater will breach already weakened or damaged flood defences.
Flood risks could be increased further as Friday's rain makes it's way to the sea on river systems meeting the incoming tide.
Natural Resources Wales say this combination of factors will lead to flood warnings, the second level of alert, being issued for all coastal areas of Wales on Saturday.