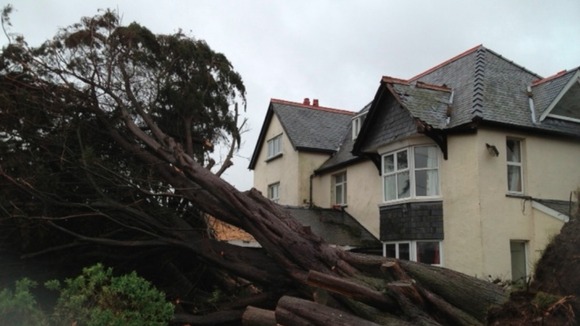 A giant 150-year-old tree has come crashing down on a hotel conservatory in Gwynedd, North Wales, after being battered by strong winds.
Adam and Karen Greenfield, who own the Cadwgan Hotel in the village of Dyffryn Ardudwy, were in bed watching the James Bond film 'You Only Live Twice' when the tree fell - narrowly missing the hotel itself.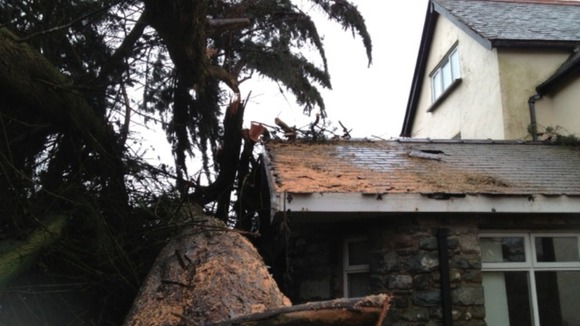 Karen told ITV News: "We thought it was an earthquake at first - it shook the whole building.
"It was dark outside so we switched all the lights on and came down to have a look.
"It must have missed our living accommodation by about two feet. It scraped our window and fell onto the conservatory roof.
"The tree has come down right in the middle of the front entrance so we can't trade at the moment. We're working to get things back to normal as soon as possible.
"There were no guests here at the time the tree fell and thankfully nobody was hurt."