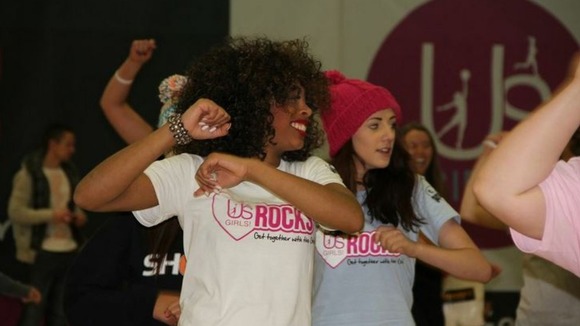 Wales' first exercise hub which aims to encourage women to take part in physical activity has opened its doors for the first time this week.
It's based in Pengam in the Rhymney Valley and will offer classes for women of all abilities. The centre has been set up by the sport charity Streetgames - which encourages youngsters from disadvantaged communities to participate in sport.
It will be run with 'Diva Sport' which was set up by Mel Gill and Claire Willams. As single mums, they say they struggled to find enough time to fit exercise in to their daily routine. They started running a variety of classes and encouraged women to bring their children along.