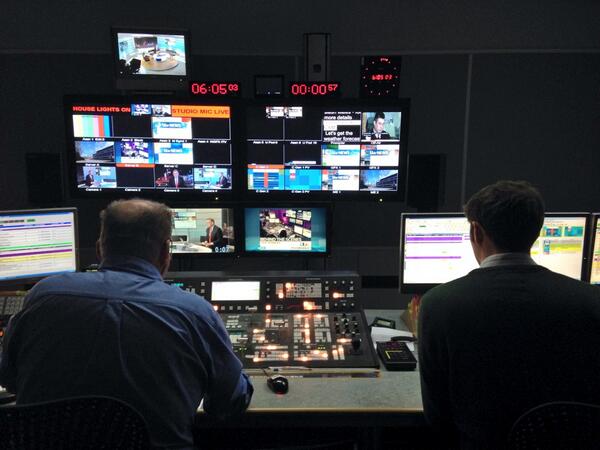 The morning bulletin is put together by three people - a presenter, director and producer.
The presenter takes the helm, and is ultimately in charge of how the bulletin looks and sounds.
Behind the scenes it's the producer's job to check the bulletin content, i.e. pictures, interviews and script, and make sure everything's ready to go to air.
When everything's ready to go, it's the director's job to play out the bulletins, making sure it all goes smoothly.
The team listen closely to the Daybreak team in London, via a desk speaker, to make sure they know where the bulletins fit in the programme - it's very important to get timings right!