Two South Wales Police officers have been sacked after an investigation by the police watchdog into their handling of allegations of sexual offences against a former family liaison officer with the force.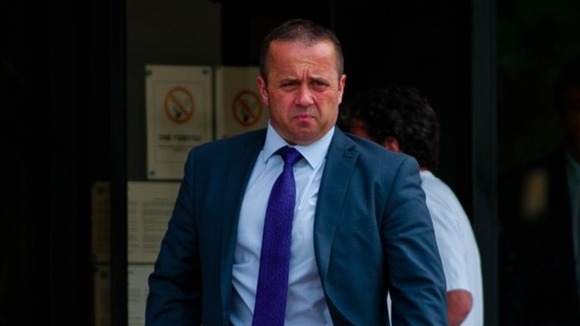 Detective Inspector Phillip Camm, who was Jeffrey Davies' line manager, and Detective Sergeant Richard Jones, who was his supervisor, both had cases of gross misconduct proven following a five-day hearing.
Both officers were based at Merthyr Tydfil police station in the force's Aberdare CID unit.
The Independent Police Complaints Commission says they were both dismissed on 28 February.
Its investigation found failures to carry out effective investigations into sexual offence allegations, and a series of inappropriate emails and documents containing sexual comments from Det Sgt Jones' computer.
IPCC Commissioner Jan Williams said Det Sgt Jones "treated [a woman's] complaint as sport. This was outrageous."
"The investigation also revealed a CID unit pervaded with what could be described as a 'canteen culture' where inappropriate comments and behaviour were viewed as harmless banter."
"But the language demonstrated in emails and documents was, in fact, grossly unprofessional, offensive and demonstrated a lack of respect for the women complaining."