Aberystwyth storm repairs to be completed by Easter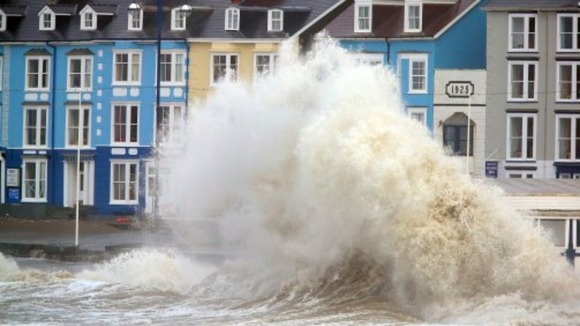 Remedial work to repair Aberystwyth promenade should be completed by Easter, Ceredigion Council says.
Bad weather earlier this year caused significant damage to various parts of west Wales including the shelter on Aberystwyth seafront, which has now since been removed for repairs.
A council spokesperson said: "Work has been going on apace to ensure that any necessary work to Aberystwyth promenade and Ceredigion's beaches will be completed by Easter.
"Beaches are being reprofiled where necessary and damaged equipment replaced with over £500,000 being spent on the recovery works to date."