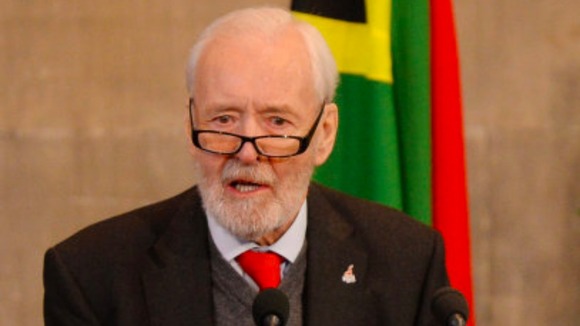 Manic Street Preachers' bass player Nicky Wire and paralympian Baroness Tanni Grey Thompson are among those to pay tribute to Labour politician Tony Benn.
Plaid Cymru leader Leanne Wood AM said: "I was very sad to hear about the passing of Tony Benn. A sincere politician with compassion and conviction. He was a champion of working people."
Nicky Wire, who interviewed Mr Benn in 2010, tweeted: "Was lucky enough to spend time with Tony Benn...humbling - a total inspiration."
On Twitter, Baronness Tanni Grey-Thompson wrote: "First time I met Tony Benn he introduced himself to me 'hello, I'm Tony Benn.' Hard to know what to say to that."
Mr Benn had a strong connection with Wales throughout his parliamentary career and campaigning work. He openly supported Welsh miners during the 1984 strike. He also received an honorary doctorate from the University of Glamorgan in June 2011 for his work as an author and politician.