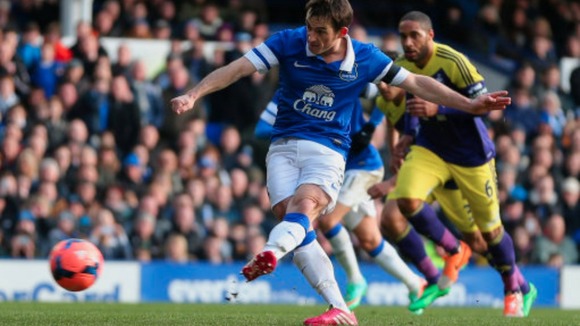 Swansea City will be looking for points against Everton today, after a home defeat to fellow strugglers West Brom last weekend pulled them deeper into relegation trouble.
It's the Swans' second trip to Goodison Park this season, after they were knocked out of the FA Cup in a 3-1 defeat last month.
Boss Gary Monk says he'll be taking an almost fully fit squad, which could be a much needed boost to their trip.
Swansea are looking nervously over their shoulders. At the moment, they're ahead of 18th placed Sunderland but their cup exploits mean they have three matches in hand.
The form of the Swans doesn't offer any confidence for fans with two wins in 15 Premier League games – and just one in five since Garry Monk was appointed interim manager in February.