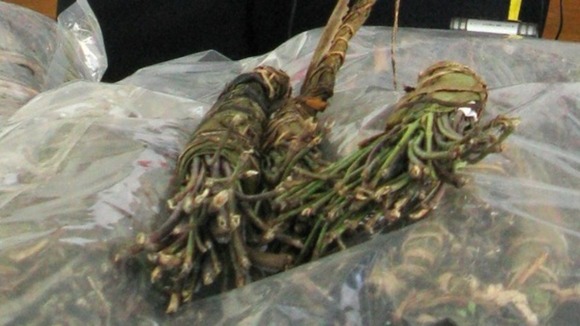 Home Secretary Theresa May says she has not been "persuaded" to change her mind on banning the herbal stimulant khat, despite the calls from the Home Affairs Select Committee for the substance to be licensed rather than banned.
The committee concluded that the Government's decision to control khat was "not based on evidence of medical or social harm." It recommended that a scheme for licencing the importation of khat into the UK be introduced, rather than banning it under the Misuse of Drugs Act.
Khat is widely used by Somali and Yemeni communities in Wales, with the Home Secretary's decision dividing opinion.
In her response to the committee, Mrs May said: "I have made clear that the decision to ban khat was finely balance.
"Having reviewed the committee's report, I am not persuaded to reconsider my decision which was made following an extensive consultation process and careful consideration, not least because of the breadth and complexity of the issues associated with khat in the UK and abroad."