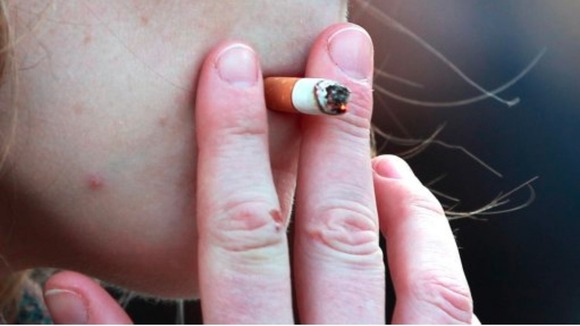 Wales has the highest rate of smoking during pregnancy in the UK, which is putting thousands of babies' lives at risk, health charity Action on Smoking and Health (ASH) Wales has warned.
One third of mums-to-be in Wales smoke at some point during their pregnancy - considerably higher than the UK average, which lies at just over one quarter - exposing 11,864 unborn babies to harm from tobacco each year.
Smoking during pregnancy increases the risk of stillbirth, Sudden Infant Death Syndrome (cot death); premature birth; low birth-weight and miscarriage.
Maternal smoking is also associated with a range of health problems throughout the baby's life including asthma, birth defects such as cleft lip, ADHD and learning difficulties.
In Wales, one-to-one quit smoking support can be provided to pregnant women by Stop Smoking Wales, but rates remain "stubbornly high". according to ASH Wales.