View all 154 updates ›
Disruption to trains due to cable stolen and set alight
Arriva Trains Wales has tweeted this photograph of railway cable which was stolen and set alight, causing disruption to rail services through Radyr, Cardiff this morning.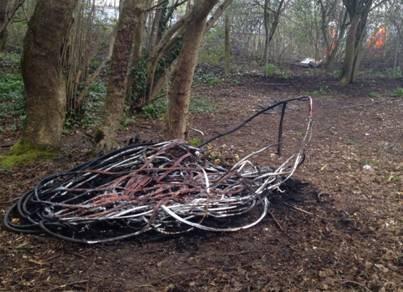 More top news
Members of the Nepalese community in Wales tell ITV News about their desperation at worsening health conditions after the earthquake.

A few facts about Wrexham FC's new manager Garry Mills

Dad-of-three Sean McCabe who was dying of cancer is now planning a wedding in the church he'd booked for his funeral.