Wales Travel
The latest travel updates from ITV News in Wales.
View all 154 updates ›
Disruption to trains due to cable stolen and set alight
Arriva Trains Wales has tweeted this photograph of railway cable which was stolen and set alight, causing disruption to rail services through Radyr, Cardiff this morning.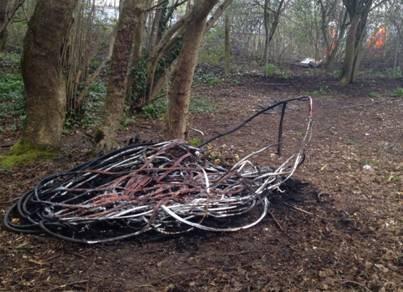 More top news
It will feel much milder tonight that it did last night, with patchy showers around the coasts.

Well what a difference a day makes! It's the calm after the storm today!

A fraudster who pretended to be in a coma for two years was caught by police going on shopping trips and holidays with his family.