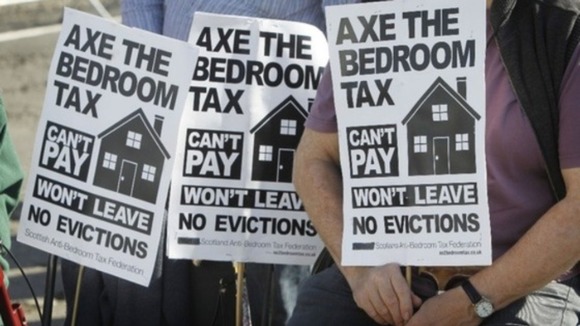 Protesters are marching through Cardiff as part of a UK-wide day of action calling for an end to the so-called 'bedroom tax'.
Campaign group, Cardiff & South Wales Against the Bedroom Tax will be joined by AMs and MPs as well as members of the clergy on the rally through the city centre.
They say the policy, which was introduced a year ago, is breaking up families and dividing communities.
The Department of Work and Pensions say the removal of the spare room subsidy restores fairness and saves the taxpayer money.