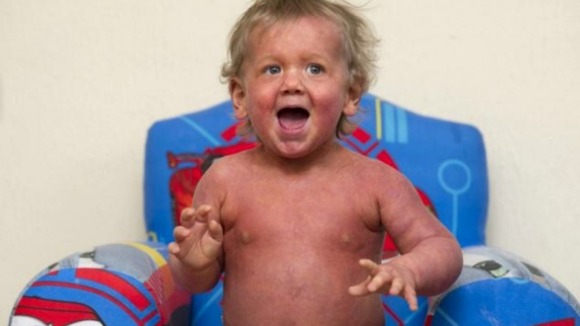 18-month-old Geraint Burns from Neath has Mastocytosis - a rare skin condition that affects only 3 children in the UK.
He has too many mast cells due to genetic mutations, which means his body is covered in painful blisters. He has to have medicine 4 times a day to keep the blisters at bay.
Sometimes strangers question whether he has been burnt - forcing his mum, Angharad, to hand out leaflets explaining his condition.
For more info on the condition you can visit the UK Mastocytosis Support Group website here.