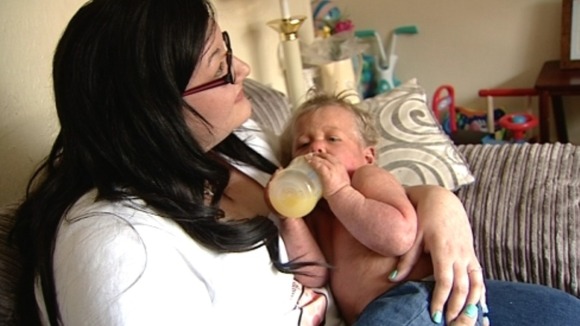 The mother of a young boy with a rare skin condition has started handing out leaflets to try and raise awareness of his illness.
Geraint Burns has Mastocytosis - a rare skin condition that affects only 3 children in the UK.
His mother Angharad says she was sick of people staring at her son when they left the house.
She said: "We would get comments from total strangers about why he wasn't dressed and what was the matter with his skin. People would ask whether he'd been burnt, or has he got eczema."
She's made special cards which give information about the condition to give to strangers who ask her about Geraint.