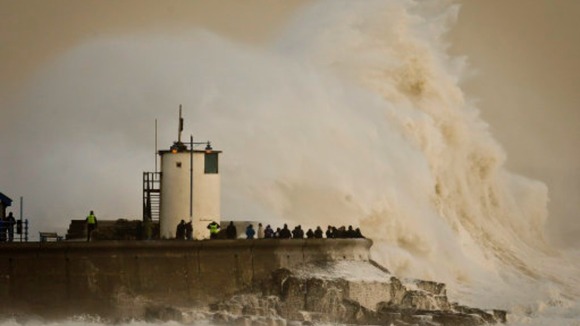 Funding of £855,000 has been announced today to help make sure Wales is prepared for the tourist season, following the winter storms.
The Wales Coast Path, which welcomes nearly three million visitors every year, will receive £545,000, so that areas of the path that were damaged during the bad weather in December and January can be repaired in time for summer.
This funding will be available to the 17 local authorities that were the worst hit.
Aberystwyth, one of the areas hardest hit by the January storms, will also benefit from a £310,000 allocation to restore the promenade and get the area back to business.
The funding will be used to replace damaged lighting, railings and street furniture like benches, bins and flag poles.
The promenade sea wall will also be repaired and repointed.
Today's announcement takes the total funding to over £10 million to help coastal areas which suffered from the wettest winter on record.
See more: In pictures: the storm damage across Wales so far.