An international review has criticised the Welsh Government's handling of the schools system here, saying it "lacks a compelling and long-term vision to steer its reform efforts."
The Organisation for Economic Co-Operation and Development (OECD), which is behind the influential PISA rankings, says that the speed of reforms made in recent years "has been high, sometimes too high", leading to teachers "feeling increasingly overwhelmed".
It calls for a clear, longer-term strategy from the Welsh Government, with a reduced number of priorities.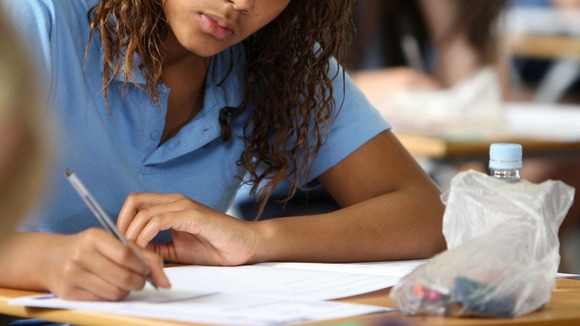 Questions are also raised over the new model of regional consortia for driving school progress - with today's report saying "the school improvement infrastructure is underdeveloped and lacks a clear implementation strategy."
The OECD says Wales should focus on the basics - improving teaching standards by raising the status of the profession, and supplying better training - and providing more personalised learning for a high number of low achievers.
It also recommends changes to the controversial secondary school 'banding' system.
The report was commissioned by the Welsh Government in 2012 to assess education standards, and make recommendations for improvement.
Pupils sat the last set of so-called PISA tests in December 2012, and the results were published in December 2013 - with Wales ranked 43rd out of 68 countries for maths, 41st for reading and 36th for science - all lower positions than three years previously.
Read More: PISA rankings show Wales lagging behind rest of UK