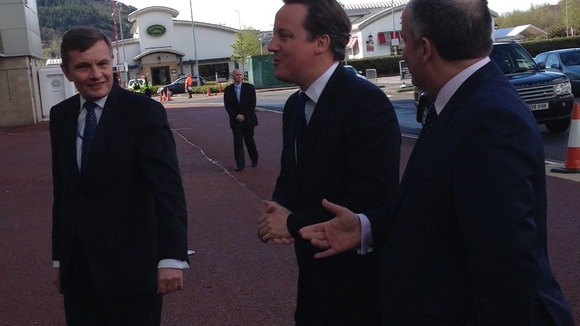 The two most senior figures in the Welsh Conservatives will return to the matter which has so divided them in recent months and led to the sacking of four Tory frontbenchers. But they've put their differences aside, or at least won't be referring to them in public this weekend.
David Jones and Andrew RT Davies will both deliver speeches to the Welsh Conservative conference in Llangollen. They'll both criticise Labour's record of running public services here in Wales and they'll both highlight what their party is achieving for Wales through the UK Government.
They'll both also talk about the devolution of income tax power to Wales but you won't be able to spot much difference between them on the form of income tax power which is being devolved. No mention of the dreaded 'lockstep.'
It doesn't mean the differences have gone away though. It was pointed out to me that the Prime Minister's repeated references to Andrew RT Davies and his commitment to low taxes in Wales amounted to an implicit endorsement of his stance.
But if the differences remain, the heat has certainly been taken out of the dispute in public at least. Anyway, most of this weekend's speeches have concentrated on attacking Welsh Labour's running of public services in Wales.
That at least is something on which they can all agree.