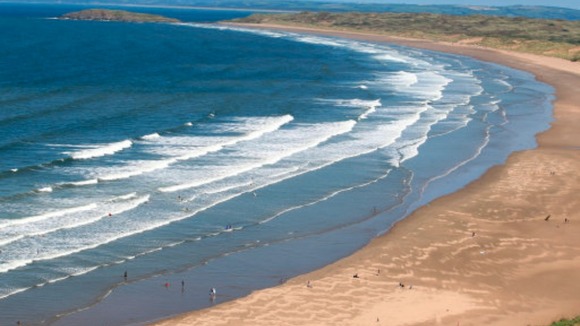 One of Wales' driest summers in recent memory has resulted in more bathing beaches than last year being recommended for their excellent water quality in the annual 'Good Beach Guide' launched online today.
The Marine Conservation Society (MCS) has recommended 109 out of 152 beaches tested during last summer as having excellent water quality - that's 11 more than the previous year.
There was also one less failure than the previous year, with just four beaches tested last summer failing to reach minimum water quality standards.