Wildlife lovers have gone to unusual measures to attract puffins to the remote Ramsey island off the Pembrokeshire coast.
They have installed a flock of fibreglass puffins, which they hope will encourage the rare sea birds to the island.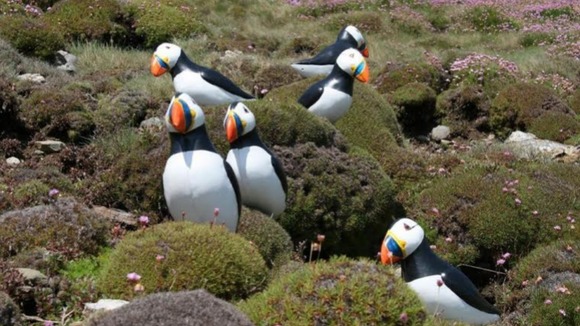 Volunteers have also wired up loudspeakers which will play the birds' mating calls in the hope that it will lure the birds.
Ramsay Island was once home to thousands of puffins in the 1800s but they left when rats managed to find their way onto the island from a ship wreck.
The RSPB hope that these new measures will encourage new birds to stay and nest on the island.