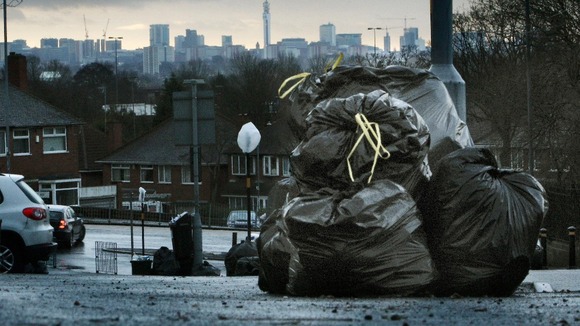 Gwynedd Council has become the first in Wales to introduce black bag collection every three weeks.
Councillors say it'll save £350,000 and recycling and food waste bins will still be collected weekly.
Diana Hulme on Facebook says says, "Do we get a reduction in our council tax to reflect the reduction in the number of collections???? Let me guess...no."
Stephen Giffard on Twitter add, " That's good news for rats I suppose."
Ben Jones on Facebook says, "Living with my partner and a 2 year-old baby and the bin is packed to the top after 2 weeks as it is. We recycle its not as if we just throw everything in one bin!"
Mared on Twitter says, "Disgusting health hazard. Are GCC going to slash the council tax to reflect the loss of services? No, I thought not!"
Share your views with us by email on *wales@itv.com *