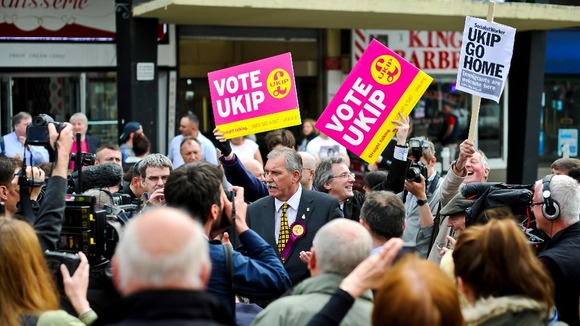 Regional organiser the UK Independence Party Wales John Atkinson in the centre of Swansea as he informs the gathered media that Ukip leader Nigel Farage with not visit the location due to security issues.
He later spoke to the press at the Liberty Stadium.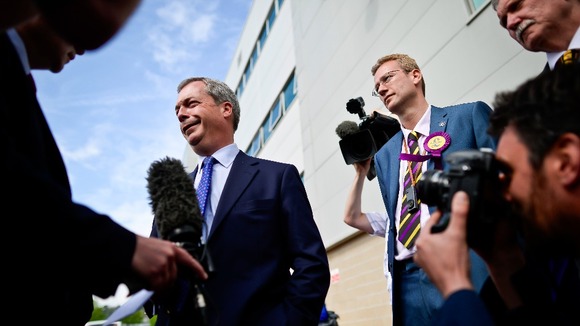 Ukip leader Nigel Farage speaks to the media outside the Liberty Stadium, Swansea.