A Welsh grandmother is walking more than 1000 miles around Wales to raise money for a homeless charity.
Rebecca Morris left her home at Knighton in Powys on St David's Day. Today she's expected to hit the 900 mile mark when she walks from Barry Island to Cardiff.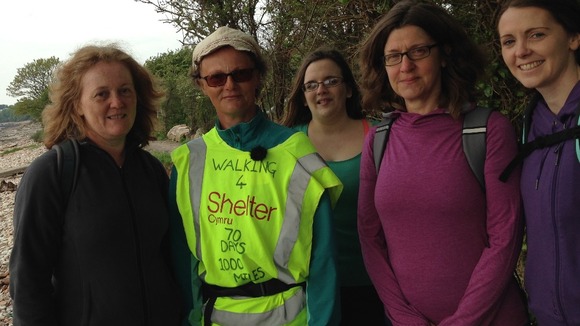 " I have had a couple of times along the way where I've had a bit of a bad leg and I've had difficult days" she told ITV News.
"But considering the distance, and the fact that I've walked every day fifteen miles for sixty days, I've been very lucky. I've met some fabulous people along the way"