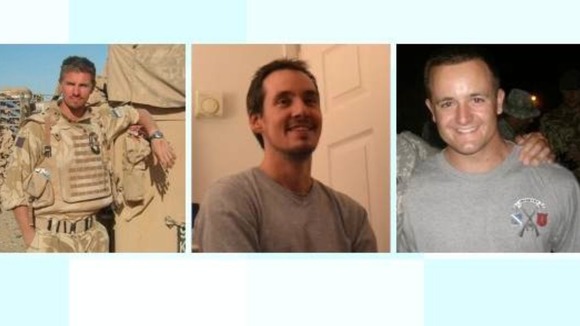 Three soldiers who died while on an SAS selection exercise in the Brecon Beacons died from 'overheating,' a pre-inquest hearing has been told.
Lance Corporal Craig Roberts, 24, from Penrhyn Bay, Lance Corporal Edward Maher, 31, and Corporal James Dunsby, 31, from Bath, died last summer. They had taken part in a 40-mile hike in temperatures reaching 29C on 13th July.
The Crown Prosecution Service is expected to discuss whether to pursue gross negligence manslaughter with the soldiers' families and a decision will be made by the end of the month.
Witnesses at the time reported seeing soldiers on training exercise in distress and pleading for water in the Welsh valleys. A pre-inquest hearing in Solihull this morning was told the three soldiers died from the effects of hyperthermia.