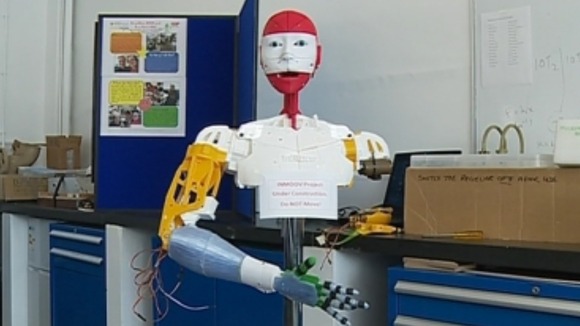 Young scientists in west Wales have been demonstrating their robot building skills to the public this weekend.
The Technocamps Beach Lab in Aberystwyth showcases creations they've made at after-school clubs organised by the local university.
One of their creations is a robot whose body parts can be 'printed' using a 3D printer and is the first full-size adult 'humanoid' in west Wales.