A guide on what to do if you are in Tunisia or planning to go there after the Foreign Office warned against 'all but essential travel'.
Read the full story ›
Police are appealing for help tracing a man who urinates then steals a bike at a train station - leaving a baby unattended on the platform.
Read the full story ›
Advertisement
A hero who acted as a human shield for his fiancée in the Tunisia terror attack left hospital today - just 12 days after being shot three times.
Mathew James, 30, threw his body over fiancee Saera Wilson, 26, as he was shot by the IS terrorist gunman.
Engineer Mathew pushed Saera away and told her: "I love you babe. But just go - tell our children that their daddy loves them."
The father-of-two was saved by Tunisian surgeons who brought him back from the dead after his heart stopped on the operating table.
He was flown back to Britain by a specialist air ambulance team two days later to recover in the University Hospital of Wales in Cardiff where he was discharged today.
After the attack Saera said: "He took a bullet for me. I owe him my life because he threw himself in front of me when the shooting started."
Prime Minister David Cameron said he had been "moved" by his brave and "courageous" actions.
Gas engineer Mathew and Saera from Pontypridd, South Wales, thanked the British public for all the support and kind messages they have received since returning to the country.
In a joint message they said: "We would like to thank all the medical staff at the hospital for the treatment and care I am receiving."
Services will be held today to mark 10 years since the London bombings which killed 52 and injured almost 800, including people from Wales.
Read the full story ›
Blackwood mother Trudy Jones was on holiday when she was gunned down in the Tunisian beach massacre that claimed the lives of 30 Britons.
Read the full story ›
Australia's first female PM Julia Gillard has told ITV News Wales about sexist barriers in politics and her affinity to her native Wales.
Read the full story ›
Advertisement
A man who was rushed more than 60 miles to hospital after becoming ill at a seaside town in Wales has tested negative for deadly Ebola, doctors said today.
Eyewitnesses said men in white protective suits were seen close to the busy seafront at Llandudno before a convoy of police cars and an ambulance headed along the A55 dual carriageway bound for a Liverpool hospital on Friday.
Dr Deborah Turbitt, Ebola National Incident Director at Public Health England said:
"Between last August and early June, 240 individuals with relevant symptoms and a travel history were tested for Ebola in Britain. The risk of Ebola to the general public in the UK remains very low.
"Our systems have demonstrated that the UK is able to manage a case of Ebola if identified."
Wales stopped today to remember the victims of the Tunisian terror attack.
A minute's silence was held in communities across the country, and nowhere was it more felt that in Blackwood, home of Trudy Jones.
The Welsh grandmother was killed in the beach attack. Alexandra Lodge reports.
The Wales rugby squad have joined the rest of the country in marking a minute's silence in tribute to those killed in the Tunisia attack.
A picture tweeted by the Welsh Rugby Union shows Sam Warburton and teammates at their training camp in Switzerland.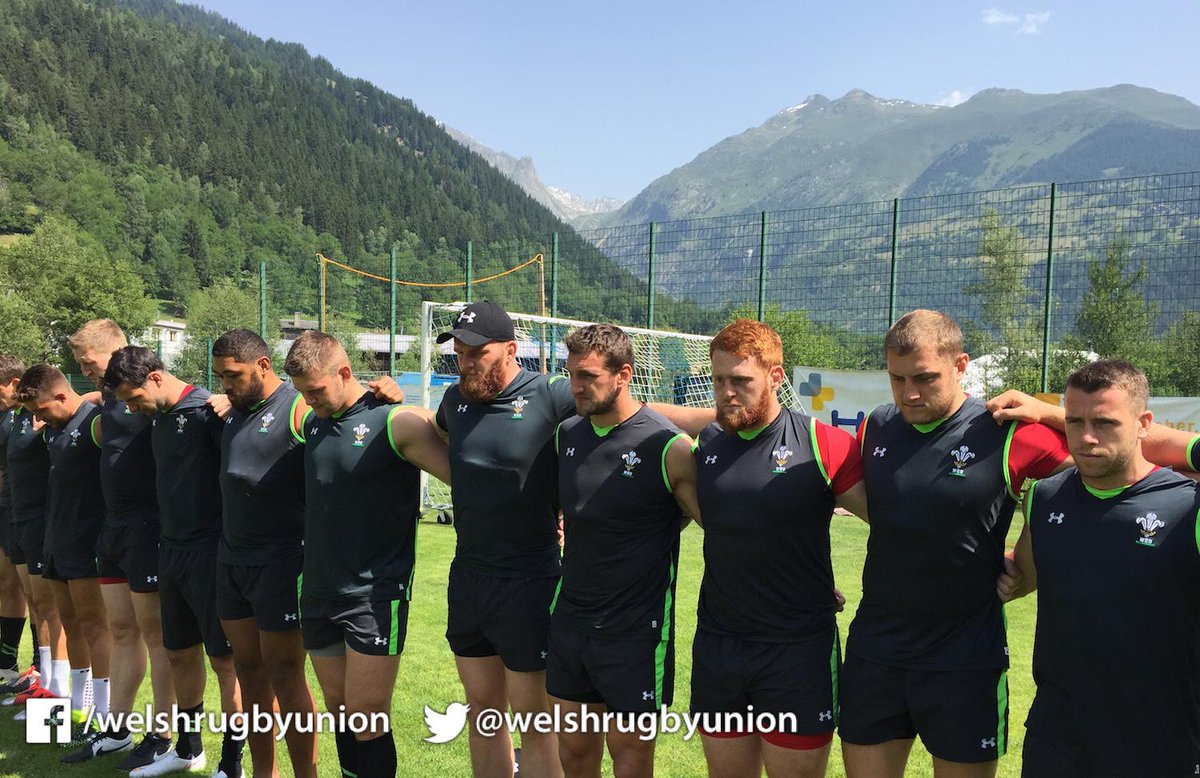 Load more updates