Relatives of some of the Britons killed in the Iraq war have begun reading the long-awaited report into the conflict.
Read the full story ›
Advertisement
The Iraq Inquiry report is being published after seven years - these are the key events that happened before, during and after the Iraq War.
Read the full story ›
Sir John Chilcot's report into the controversial Iraq War will be published today, over seven years since it was first started.
Read the full story ›
Services are being held across Wales today to mark the centenary of the Battle of the Somme.
In Cardiff's Cathays Park memorial garden, people gathered to remember those who fought and fell. And in Caernarfon, a flypast tribute to a soldier awarded the Victoria Cross on the first day of battle. Alexandra Lodge reports.
The nation has fallen silent to honour the thousands of soldiers who died in the Battle of the Somme 100 years ago.
The battle was the bloodiest day in British military history, with 60,000 soldiers killed on the first day alone.
Ceremonies were held across the country, with a two-minute silence ending at 7.30am - the time when British, Commonwealth and French forces went 'over the top' in northern France.
In London, people lined Parliament Square to pay tribute, with the King's Troop Royal Horse Artillery manning three guns which were fired every four seconds for 100 seconds to mark the silence.
The battle lasted for 141 days.
Advertisement
Services are underway in Lochnegar to commemorate the battle of the Somme which began 100 years ago.
The area is well-known for a 300ft crater formed by an allied explosion during the battle.
Lochnagar Crater is now a peace memorial dedicated to "fellowship and reconciliation" between all nations who fought on the Western Front.
Pastor John Pressdee said: "Help us remember our common humanity, and as we celebrate the young lives who died in the pursuit of peace, help us to apply the lessons and to learn the lessons of history so that we would never have to travel that road again."
A vigil is taking place at the Cathays Park memorial garden to remember those who fought and fell at the Somme 100 years ago.
An overnight vigil is taking place this evening to commemorate 100 years since the bloodiest day in the history of the British Army.
Read the full story ›
100 years ago soldiers were about to go into the largest battle of WW1. A vigil to remember the Battle of the Somme has begun at Llandaff Cathedral to honour those who fought.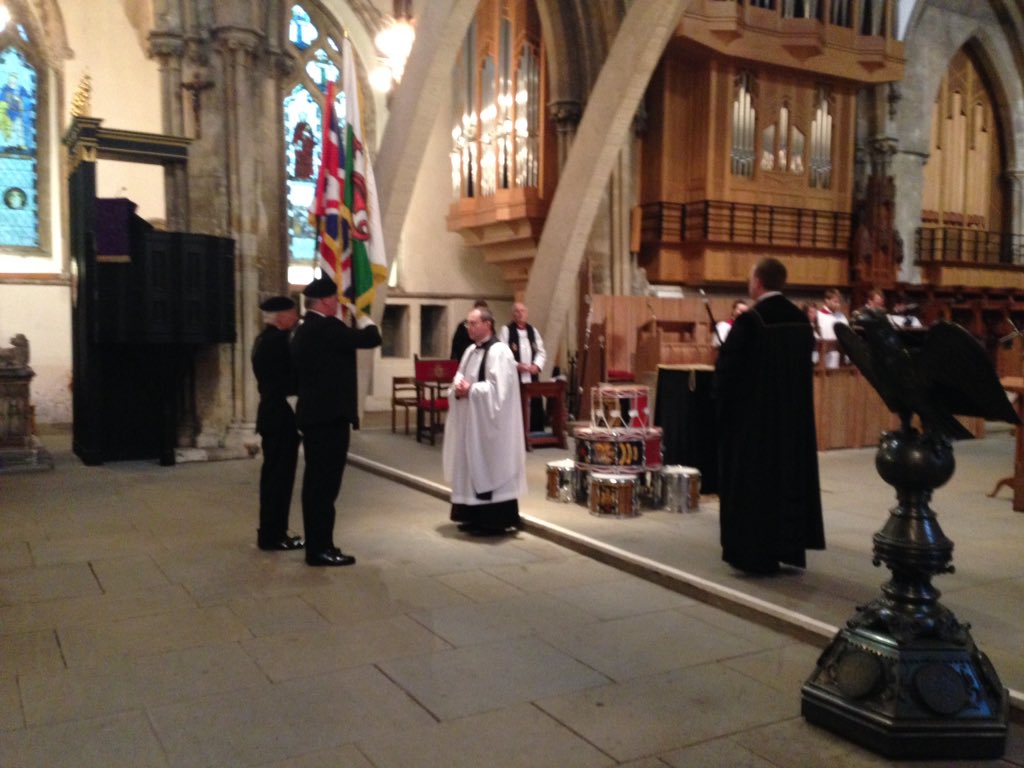 200 people are expected to attend the service, along with 60 troops. A lantern from the trenches will be lit at Llandaff Cathedral & guarded overnight by Welsh troops.
Load more updates