Hundreds more people called emergency services today as the older and more vulnerable suffered health problems in the heat.
Britain baked in the hottest July day on record, with the mercury peaking at 36.7C (98.06F) at Heathrow in London.
Centra Pulse, which provides personal alarms and fall detectors, said it received an average of 500 calls an hour compared to the usual 300. And ambulance services also reported a spike in calls.
Calls to South East Coast Ambulance Service doubled overnight, and shot up 18 per cent compared to Wednesday last week.
A spokeswoman said most were from elderly or long-term sick people suffering from the heat, and not from sunburn or heat exhaustion.
And London Ambulance Service said it had seen a 28 per cent rise compared to last week, with a 29 per cent increase in reports of breathing problems and a 35 per cent increase in people fainting.
Staying hydrated and keeping to the shade are among recommendations by health experts.
Advertisement
Paddling pools, ice creams and sun hats were among just some of the ways people kept cool during the hottest July day ever recorded.
Read the full story ›
Police have offered legal advice to anyone who spots a dog trapped in a hot car - including on whether they can smash the windows or not.
Read the full story ›
Tennis players competing at Wimbledon and fans watching the action today have had to battle through the hottest temperature ever recorded at the competition.
The observation site at Kew Gardens - the closest one to the courts - hit 35.7C (96.26F) this afternoon.
#Wimbledon has had its hottest day ever. Kew Gardens (nearest observation site) has recorded a temperature of 35.7 °C
The temperature has hit the hottest ever for a July day, with highs of 36.7C recorded at Heathrow.
The previous record was 36.5 °C in 2006.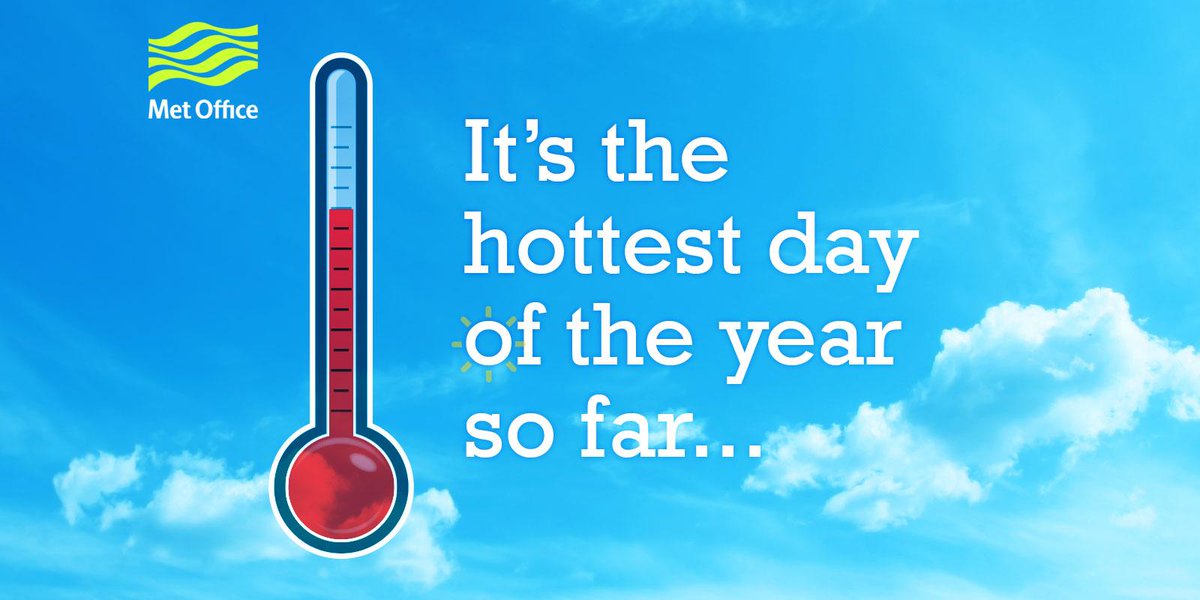 Advertisement
Heathrow has recorded the hottest temperature of the year so far at 35.7C, narrowly pipping Wittering where 35.3C was recorded.
Heathrow has now recorded a temperature of 35.7 °C. The hottest July on record was 36.5 °C in 2006 #hottestdayoftheyear
A chimpanzee has been pictured cooling down with an ice lolly at Chester Zoo as Britain wilted in the hottest day in nine years
Highs rising to the mid 30s across southeast England and well above average elsewhere in the UK.
Read the full story ›
Now the summer heat has arrived with a vengeance, proprietors of ice cream vans up and down the country are rubbing their hands with glee - because if there's one thing a hot Brit likes, it's soft-scoop ice cream.
Ellinor's Ice Creams, from Gillingham in Kent, are hitting the streets today as Britain basks in the sun.
But spare a thought for the men in the vans - with the heat emitted from all their freezers, they certainly aren't cooling down.
Load more updates