Gloucester have been beaten at home by Exeter Chiefs in the Premiership.
The Cherry and Whites were leading after two early tries from Jonny May and Dan Murphy.
But the visitors battled back to lead 22-12 at half-time, and despite a second half comeback where Sione Kalamafoni crossed the line, Exeter held on to win 25-22.
An "inept and inadequate" couple who blighted their children's lives with five years of extreme neglect in the home had their sentences more than doubled by top judges today.
The couple - who cannot be named - were prosecuted after social workers, teachers and medics became concerned about the deteriorating welfare of their five children, some of whose heads had become "excoriated" with the marks of chronic lice.
When the family home was searched by police it was found in a state of "complete disarray", Lord Justice Fulford told London's Appeal Court today.
Children were inhabiting bedrooms that smelled of urine and animal faeces, and sleeping on soiled mattresses.
The mother, in her 40's and the father, in his 30's, pleaded guilty to five counts of child cruelty in relation to five children, and received respective sentences of two years nine months and two years at Gloucester Crown Court in June.
However, the case reached London's Appeal Court as lawyers for the Attorney General, Jeremy Wright QC, urged Lord Justice Fulford to increase the pair's sentences on the basis that they were "clearly unduly lenient".
Today he concluded that both parents' sentences were far too light - increasing them to six years.
Advertisement
A home in Castle Combe caught fire after being struck by lightning.
The fire started when lightning struck the stables, flat and office buildings during last night's storms. No one was hurt in the incident.
David Cameron's promise to devolve more powers to the English regions and cities could have major implications for us here in the West - but it depends what they are, and how quickly they come.
There seems little appetite for a regional assembly, embracing the entire south west - somewhere like Cornwall would like to have one on its own. So we're left with the current mish-mash of local authorities, ranging from all purpose unitaries (in the case of Bristol, with an elected mayor), and two-tier county and districts, which still exist in Gloucestershire and Somerset.
Given their range in size, both in population and tax base, what sort of devolved powers would apply equally to such a range of places? Surely reorganisation of local government needs to take place first?
The Prime Minister seems to be hinting at some tax-raising powers, or greater retention of business rates - but we'll have to see. A big city authority like Bristol would certainly welcome that.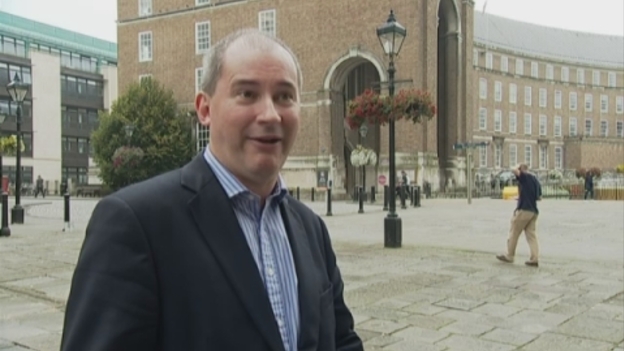 Stephen Williams MP, Lib Dem, Bristol North
The related question arises of whether England should have a separate Parliament to determine solely English affairs - to get round the anomaly whereby Scottish MPs can vote on issues south of the border, but not the other way round.
Wiltshire Conservative MP James Gray says he supports this idea, though many of his colleagues are wary of creating another tier of government.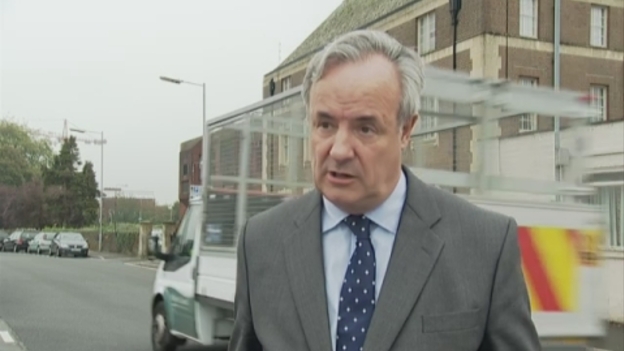 James Gray MP, Con, North Wiltshire
Advertisement
People in Wiltshire are cleaning up after flash floods overnight. The county's fire service said it received more than 200 calls. Homes and businesses were affected. Roads were shut and a school near Corsham was also closed.
A lightning strike damaged a house in Melksham. And an Intercity train became stuck in deep water on the line. Ninety people were evacuated. The train is still blocking the route between Bath and Chippenham.
Station Manager Wayne Jones from Wiltshire Fire and Rescue Service says they have had a busy night.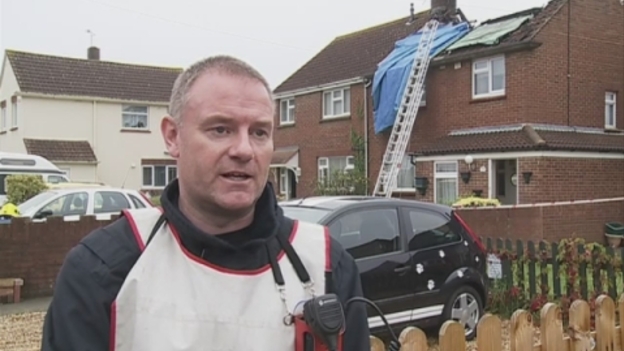 One of the ninety rail passengers stranded near Corsham for several hours last night, has described how the train was struck by lightning shortly before it came to a halt.
Robin Matthews, who lives just outside Cardiff, was on the 23.45 from Paddington. He says:
"After about 20-30 minutes outside of Swindon there were a few very large cracks of lightning and rumbling thunder. One particular lightning strike must have either hit the train or at least something very close because it was extremely loud and the window glass vibrated heavily. Shortly afterwards the train came to a complete stop. We were told that the train would be delayed due to adverse weather affecting the signalling. The rain was now coming down very hard and a number of passengers were commenting on the torrent of water outside. I went to take a look and grabbed a couple of photos using my phone."
"The train crew were really good and came through the train, regularly letting people know that we couldn't move because of the water. Before long paramedics had made it onto the train to deal with anyone who had medical issues (there was a diabetic on board). Everyone was quite lighthearted but tensions were beginning to build when they announced that we would need to leave the train. People were worried about leaving luggage and a few ladies had evening wear on, and were concerned about wading up the track through the water. In the end, it was decided that they could ensure the safety of one carriage and the engine, so we were all moved into one of the carriages, and the rest of the train was de-coupled."
"The fire brigade had made some temporary steps to help us up the embankment. It was now very hot and sticky with 90 people crammed into one carriage, so patience was beginning to wear thin. The crew did their best to group people into destination groups of four, so we could be led up to waiting taxis and taken home.
All in all, I think the train crew and rescue chews did an excellent job."
Load more updates
Back to top