The Great British Beach Clean begins today - with beaches in Somerset in line for an end of season clean-up. Among those targeted are Berrow, Brean and Weston-super-Mare. The three-day event has been organised by the Marine Conservation Society.
Councillors in Swindon have voted to hold a public inquiry into a fire at a recycling plant which had been burning for two months. The fire began at Averies Recycling in Marshgate in July. It was only put out on Monday after 3000 tonnes of waste were removed to give firefighters better access.
Advertisement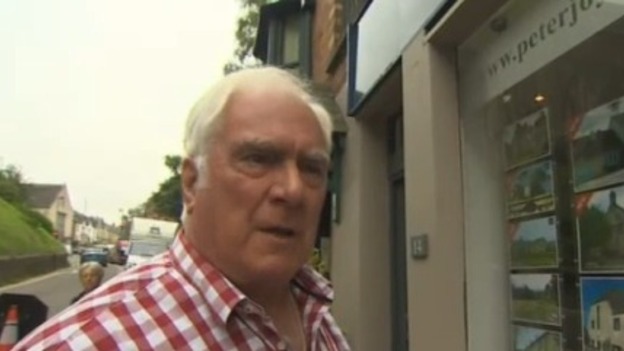 A businessman is refusing to pay his council tax until potholes outside his guesthouse are repaired. Andrew Hinaman says that the holes - on the road near Elmstone Hardwicke in Gloucestershire - are a danger to motorists.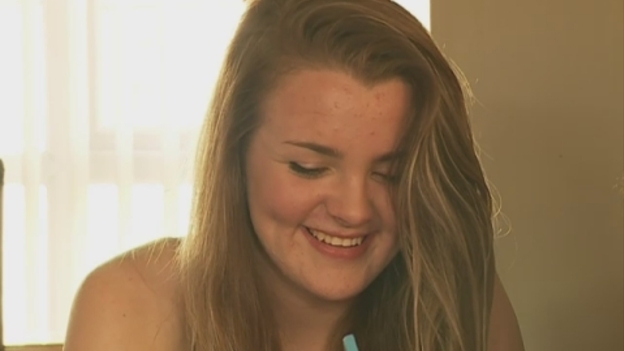 It's an illness that leaves many parents terrified but, despite years of publicity, it seems the early signs of meningitis can still be difficult to spot.
Lydia Cross from Braunton in North Devon lost both her legs to the disease - her sister Millie survived unscathed. The whole family have now become ambassadors for the Meningitis Research Foundation. The video above tells their story over the past 12 years.
Suspected meningitis should be treated as a medical emergency. Here are the early signs to look out for:
a fever, with cold hands and feet
vomiting
drowsiness and difficulty waking up
confusion and irritability
severe muscle pain
pale, blotchy skin, and a distinctive rash (although not everyone will have this)

a severe headache
stiff neck
sensitivity to light (photophobia)
convulsion or seizures
As the Met Office puts out a yellow warning for heavy rain and thunderstorms in our region tonight, our weatherman Bob Crampton explains the traffic light warning system:
"Yellow, amber, red - that's the grading of Met Office warnings. There has been some confusion on the whole warning thing. It is simple - a sort of traffic light system.
"It relates to severe weather - fog, rain, wind, rain, ice and snow; these are the categories. A yellow warning is to "be aware" of one of the categories indicated. Amber is getting more serious; its "be prepared", while red is the most serious. It's rarely used and warns people to "take action" to protect their own safety.
"Tonight a yellow warning will come into force because of heavy rain and possible thunderstorms. It's really a heads-up to watch out for surface water puddling on roads, flashes of lightning and any hail that comes with a storm. It's likely that the heavy rain and storms will be very localised and certainly not everyone will experience them. It's also difficult to pinpoint their path across our region.
"The yellow warning runs from 23:15 tonight until 22:45 tomorrow."
Advertisement
Nine women have been convicted of masterminding a 'pyramid scheme' that conned 10,000 investors out of over £20 million.
How it worked:
The scheme operated around pyramid charts with 15 spaces on.
Each space was filled by a participant who paid £3000 who then had to introduce two friends who also paid that amount.
Once the chart was filled the 8 people at the bottom paid their £3000 to the person on top - who was called the 'bride' and after answering a series of simple questions was handed the £24,000 minus a £1000 fee split between charities (£600) and the committee (£400).
At this stage the pyramid splits allowing two new brides to move to the top of the pyramid and as long as new people keep joining this process continues. However in order for the Bristol scheme to be sustainable, every man, woman and child in the UK would have needed to take part.
A scroll of tributes to a teenager whose body was found in the River Avon has been laid out in a church in Bath. Sam Amin was discovered in the river on Tuesday after going missing for three days.
Now more than seventy of his friends have left messages on a 10 metre strip of paper which will be presented to his family. It's been made at the church he attended, St Michael's in Twerton.
Rector Richard Wilson says Sam will always be remembered by his friends and family.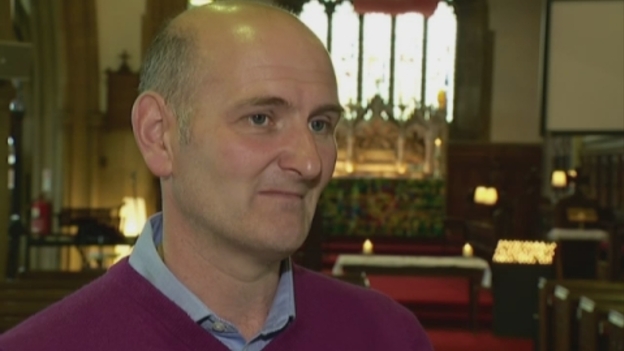 A policeman in Wiltshire has been criticised for blocking a disabled parking bay while he went to buy his lunch.
He was caught on camera in Moredon by disabled driver Phillip Skeates while he was waiting for a space. The officer left his car in a no parking zone and emerged ten minutes later with a bag from McDonalds.
Wiltshire Police said:
Load more updates
Back to top