Mum's List Published
Singe Green wrote a 'to do' list with his wife knowing he may soon lose her
by Richard Payne
Singe Green's story is truly inspirational.
Faced with losing his wife to breast cancer at the age of just 37, he sat down with her to write a 'to do' list when she was gone.
The result was more than 100 instructions – everything from refusing their two young sons permission to ever ride a motorbike, to making sure they had orange flavoured biscuits in the cupboard at their Clevedon home.
Now, 14 months after her death, that list has been turned into a book, which is set to become a bestseller.
It's my love letter to Kate," says Singe. "I hope she's still looking down, smiling at us. It's going to be amazing for the boys to read when they're a bit bigger and I just hope everyone in the world gets a copy so they can make their own lists. That would be really amazing.
– Singe Green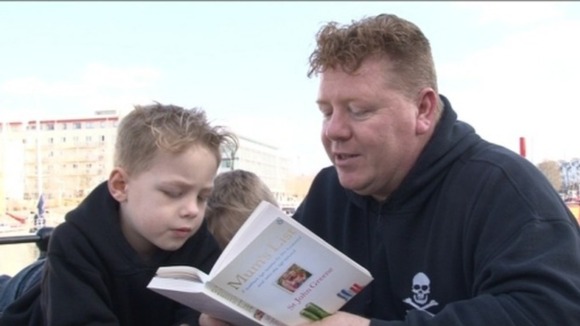 'Mum's List' goes on sale today. It's already been rewritten in nine different languages after publishers fought for the rights to a book which will strike a chord with so many.
Follow Richard Payne on Twitter.