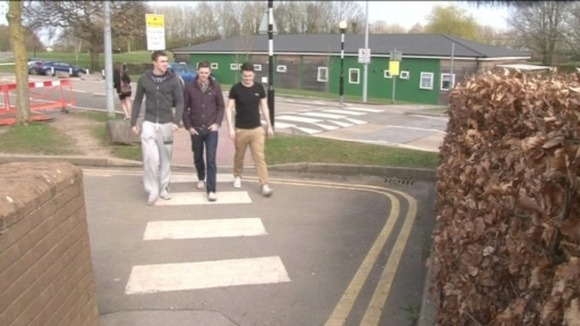 University boffins are baffling their students – with a zebra crossing. Quantum physics and atom splitting may now be seen as a doddle in comparison with the mad markings on a road at the University of the West of England. The crossing is at the bottom of a cul-de-sac and bordered by a large hedge. Motorists couldn't travel over it if they wanted to.
It's a joke really. It's a bit strange why it there's when there's no road.
– Ryan Weeden, Student
I've never really noticed it before, despite using it every day. I've managed to survive the crossing without incident!
– Clive Loveday, Student

The crossing was first put down when the road was open but has never been painted out despite the arrival of the hedge and double yellow lines.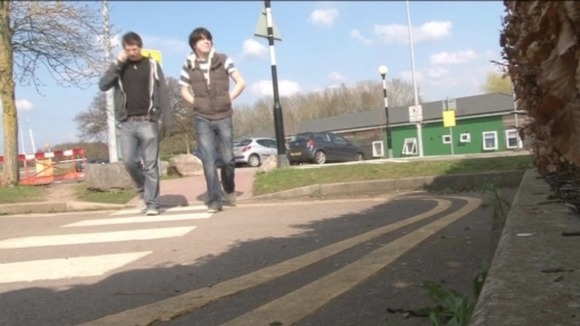 Students are baffled by it, understandably. But we have a children's nursery nearby and it gives some guidance to people who want to cross from one footpath to another
– Keith Hicks, UWE spokesman

There are no plans to get ride of the crossing any time soon. In fact, staff and students alike are getting quite attached to its new-found celebrity.

You can follow Richard Payne on Twitter.