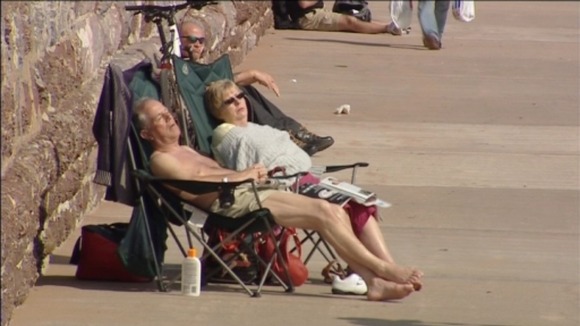 The West Country has enjoyed high temperatures this weekend with some areas reaching 20c, 7c higher than average for this time of year.
That makes it warmer here than in Majorca, Corfu and Barcelona.
The temperatures will drop over night but we should see more sunshine as we move into next week.
If you're hoping for some rain then you're out of luck for the coming week. The high pressure stays with us right through to the end of the month with plenty of dry, warm and sunny weather to come.
– Dan Downs, ITV West Weatherman