Strong winds and heavy rain have hit the South West for much of the weekend, with more bad weather forecast in to next week. Many roads have been affected by fallen trees or power cables. Find out the latest on the roads.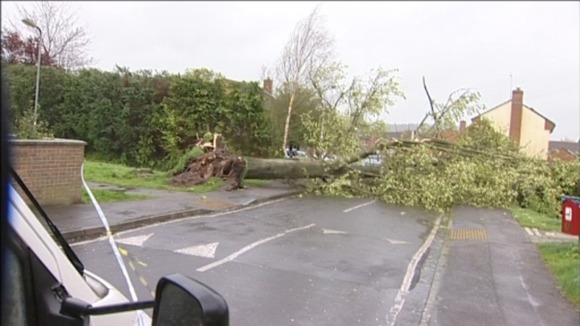 Reporter Tanya Mercer says fallen trees aren't the only problems affecting the region:
In Midsomer Norton near Bath, around 200 homes were left without power after strong winds and rain hit the region. Across the South West Western Power say around 2,000 homes across were without power. Teams are currently being sent to the worst affected areas to try and repair damaged lines and restore electricity.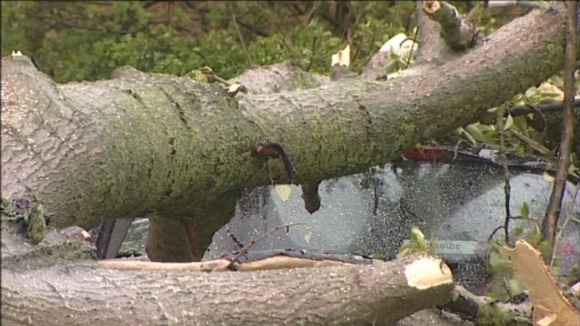 Michael Mcleish had been on a night out with friends in Wells when he came back to find his car, which he only got at Christmas, had been crushed by a fallen tree.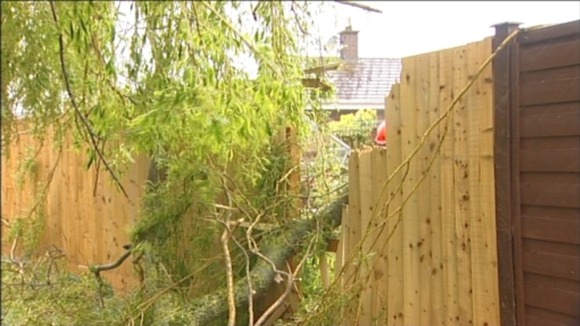 Jean Feltham says three trees came down in her area, all in a very short space of time, with one causing damage to her garden fence.
There is a risk of localised flooding on Sunday and Monday across parts of southern and eastern England, Midlands and Wales.

The Environment Agency is closely monitoring the forecast and rainfall particularly in Worcestershire, as the river levels are already higher than normal in the rivers Severn, Teme and Avon.

Environment Agency officers are out monitoring river levels, checking defences and clearing any potential blockages, such as fallen branches and debris, to reduce the risk of flooding.
– ENVIRONMENT AGENCY SPOKESMAN

Follow the latest on the weather and damage cause to parts of the region.