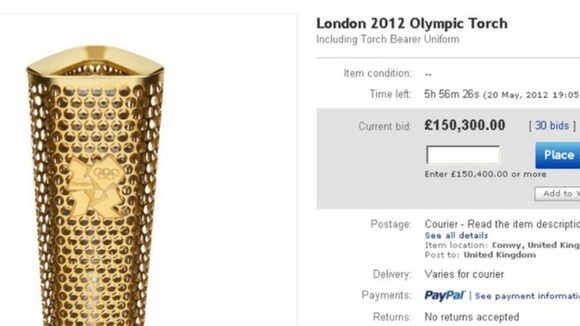 8,000 people were chosen to carry the Olympic torch in its journey from Land's End to the Olympic site. The torchbearers were given the option to keep the torch if they paid £215 for it. Now some, have started auctioning off their torches and cashing in thousands of pounds from it.
Sarah Milner Simonds is carrying the Olympic Torch in Dunster later this afternoon. She sold her torch for £153,100 last night for the charity, The Peoples Plot and has defended her decision to sell it.
O M G- now i really am excited about the #torchrelay tomorrow with my very precious torch!
Is it okay to sell the Torch for charity? Here are some comments from our viewers;
I personally would want to keep it maybe to pass it down the generations but giving it to Charity I guess is a good thing, not sure whether it is good to sell and keep money for themselves though."
– Emma Lake, Torquay
If I sold for that I would split it. Half for me and half for the charity. But like people have said, you pay for the torch why not sell it and keep the money?"
– Kirsty Venn-Jones, Taunton
I think it's a lovely idea to sell the torches for charity! Selflessness liek this is what makes Britain Great!
– Becky Ann-Hunt, St Austell