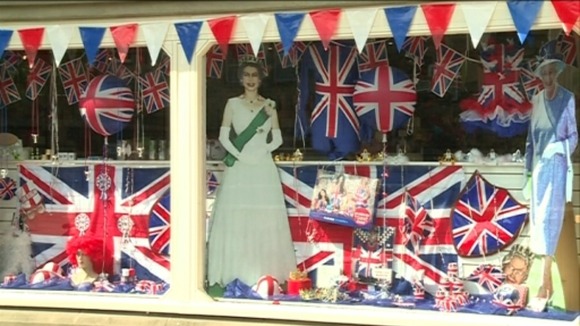 Miles of bunting has been errected. The party food's been bought and millions of people across the country are looking forward to a weekend of Diamond Jubilee celebrations.
Across the region dozens of events are being held to mark the Queens 60 year reign, from small community gatherings to a huge concert.
In fact the whole region seems to have turned into a sea of red white and blue to mark Jubilee.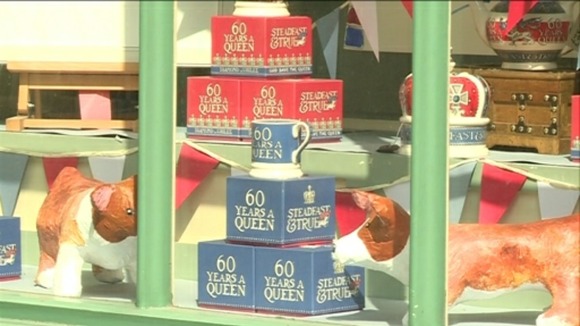 In Cirencester the town council is holding a competition for the best dressed window.
Shopkeepers say anything with a union Jack on is flying off their shelves.
Well I think everybody wants to win but I think the main thing is to make Cirencester look as attractive as it can for the weekend so we are all taking part
– Jonathan Davies - Shopkeeper

In Bath the owners of a store are fantically trying to find a way of errecting 4 enormous flags about their shops. They were last on display for the coronation and have been gathering dust in an attic ever since and were only discovered by accident.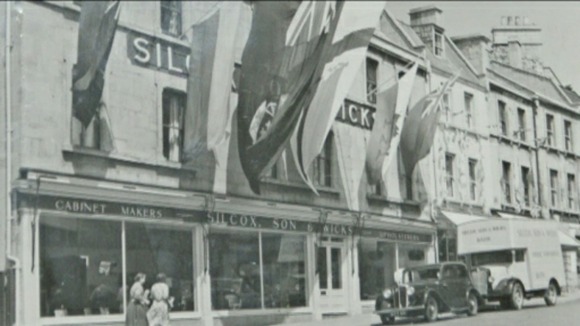 They look in really remarkable condition I assume they would of been moth eaten or that sort of thing but they are not they are in really good oncition so we are going to try and replicate the shop back in the actual day of the Coronation
– Steve Wicks - Store owner

It's thought across the country more than 2 million people will attend street parties over the weekend. Bristol is holding more official street parties than any other city - 92 in total.
t gives you a chance to clear the cars away and actually get to know each other and the whole street opens up , the kids can play have some great food and a barbeque and you actually get a chance to say hello - hello my name is etc etc. They have a big impact on people's lives and make people realise they live in a friendly place
– Chris Gittins - Streets Alive

Following the gas blast a fortnight ago it seems community spirit is really shining through in Rosehill Street in Cheltenham. Many of their homes maybe ininhabitible but residents say the Jubilee street party will go on.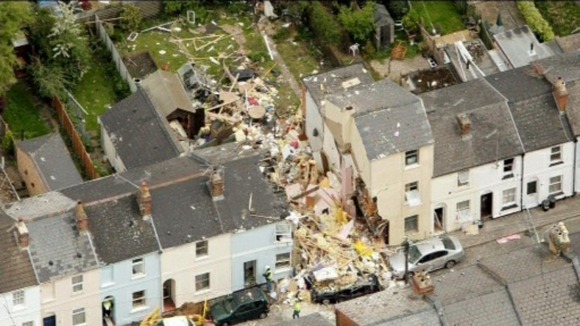 We want it to be a celebration. It's a celebration of luck that nobody was actually seriously hurt in the explosion obviously people were hurt but they are still here and that's fantastic. But also of life. We live in a fantastic street here all the neighbours know each other faces this is another chance for us to come together and really get to know each other and support each other and find out if anybody needs anything after the explosion
– Ellie McGuffin - Resident

In Yate they are busy tending the vegetables in their community garden that they plan to use as part of the Big lunch event they are holding on the Abbotswood estate on Sunday.
I think it brings people together, it makes people connect with each other and talk to each other and get to know each other a bit better
– Ruth Ward - Community Church Volunteer

From community events to Big celebrations, The stage is nearly set and just a few free tickets left for the jubilee concert at the Mall at Cribbs Causeway on Saturday Night where they are rasing money for meningitus UK.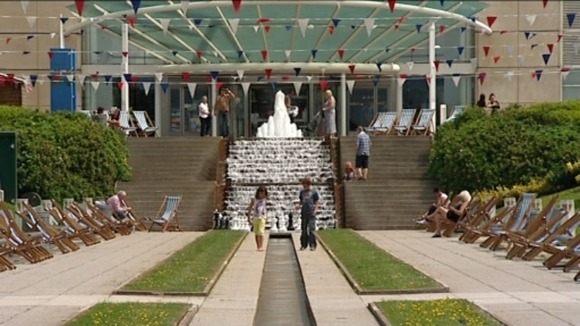 Our headline act is Pixie Lot supported by X factor finalist Mica B who is fantastic live and also a local band Young Kato and we've got a comedian who some of you will know from MTV and is from Bristol. So really nice Bristol connections. Bristol charity and some Bristol acts as well
– Maria Crayton - Head of Marketing, The Mall

Millenium square is going to be a focal point of jubilee celebrations in Bristol. On Sunday it'll be covered in Tressle tables and people will be able to picnic and enjoy the big lunch while watching the coverage of the flotilla in London on the big screen and on Monday they'll be showing the Buckingham Palace concert live.