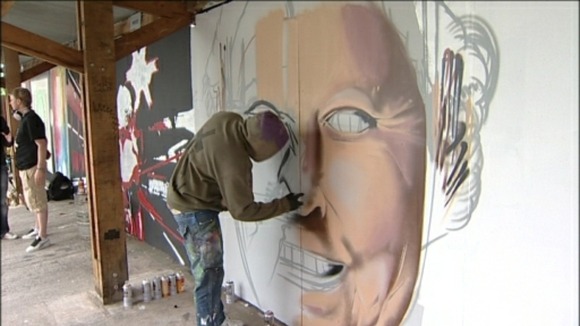 It's described as Europe's biggest urban paint festival and it's back in Bristol for its fifth successive year. Upfest brings together hundreds of street artists who, over the course of the Bank Holiday weekend will be transforming North Street in Bedminster. Some of the artists require scaffolding and cherry pickers to bring their ideas to life.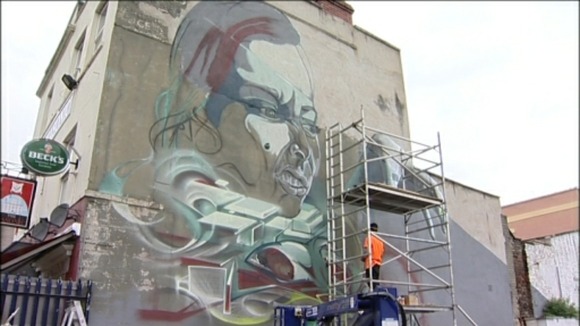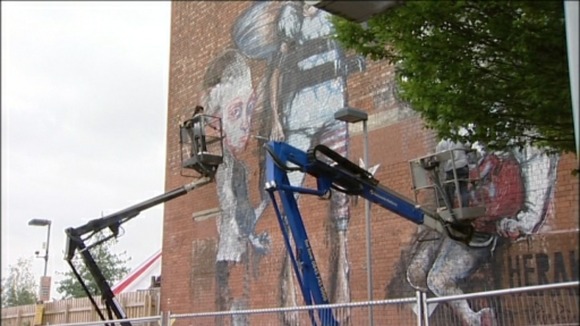 Many of the artists normally operate clandestinely but this weekend they are out in the open without fear of retribution. The festival is not just about them showing off their stuff, they are also showing off their skills to the many festival goers.
This year the influence of the Diamond Jubilee is very evident, although with an "Upfest" spin on it.
Upfest is a way of promoting street art and educating people on how it's done. It's a bit different from walking into a gallery and seeing a finished piece of work, you can see how the process works which is why over the course of this weekend we've got 250 artists doing that. They are predominantly street artists who usually have a different take on the Queen and on the Jubilee.
– Stephen Hayles, Upfest founder