Men At Risk
Men at Risk: tackling coronary heart disease
by Rebecca Broxton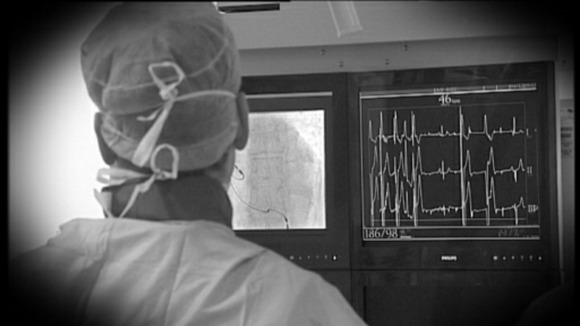 Two out of three men are overweight and a quarter smoke or drink too much. Invariably they put off visiting a doctor, as a result men in Britain die on average five years earlier than women.
By far the biggest killer of men in the UK is heart disease. One in five die from the condition.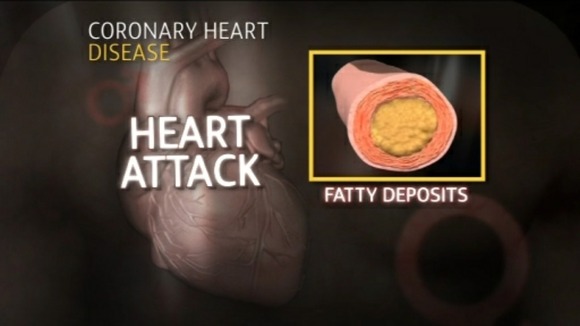 Coronary heart disease describes what happens when your heart's blood supply is restricted by a build-up of fatty substances in the coronary arteries. If a coronary artery becomes completely blocked, it can cause a heart attack
Symptoms are heaviness in the chest, chest pain, palpitations and unusual breathlessness.
What are the risk factors?
Smoking
High Blood Pressure
High Blood Cholesterol
Being physically inactive
Being overweight or obese
Family history of heart disease
Ethnic background
Age - the older you are the more likely you are to develop coronary heart disease
How you deal with stress, the amount of alcohol you drink as well as the type of job you do and your income may also increase your risk.
If we look at people in their 20s and look very carefully at their coronary arteries, the process has already started in a proportion of men and it's due to risk factors and those are cholesterol, smoking, family history, high blood pressure. The majority of which are modifiable and then your own genetics are a very important factor in how you respond to those risk factors.
– Dr Julian Strange, Cardiologist, Bristol Heart Institute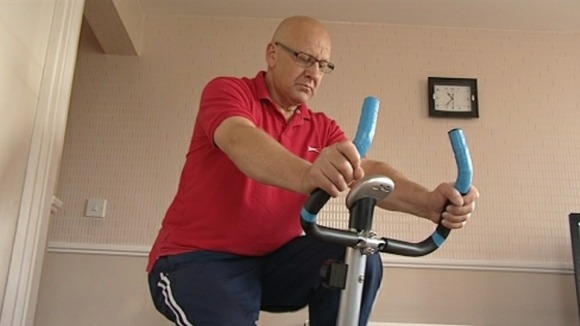 As with most conditions early diagnosis is key for successful treatment. But by making some simple lifestyle changes you can cut your risk of developing heart disease in the first place.
It's what I tell myself to do on a daily basis and certainly I'm reminded daily what coronary heart disease does do to patients and therefore I try to exercise regularly. I look at my diet, I have had my cholesterol checked, I know what my blood pressure is, my family history I can't do anything about but those other modifiable factors are certainly there.
– Dr Julian Strange, Cardiologist, Bristol Heart Institute

You can have a free health check to assess your risk of coronary heart disease if you are aged between 40 and 74 years old and live in England.

The health check usually takes place at your GP surgery. Your blood pressure and cholesterol levels will be checked and your lifestyle discussed. You will then be given practical advice on how to keep your heart healthy.

For more information, log on to the British Heart Foundation website. You can also get details from the NHS.

Click here to find out more about free NHS health checks.

Watch Rebecca Broxton's report below: