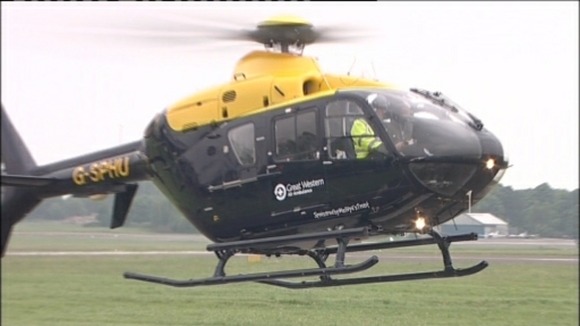 The Great Western Air Ambulance and the regional police helicopter will remain at Filton after the airfield is developed.
An agreement between landlords BAE Systems, Great Western Air Ambulance Charity (GWAAC) and police helicopter body the Western Counties Air Operations Unit (WCAOU) was signed last night.
BAE Systems have agreed GWAAC and WCAOU will receive similar terms to their existing lease agreements, rather than face a hike in costs.
The agreement we have reached with BAE Systems represents nothing less than the future of the air ambulance.

It means the continuation of a life-saving service to the people of this region.

We have from the start maintained there is no alternative to Filton for us. For that reason we remain extremely grateful to BAE Systems.
– John Christensen, Great Western Air Ambulance chief executive