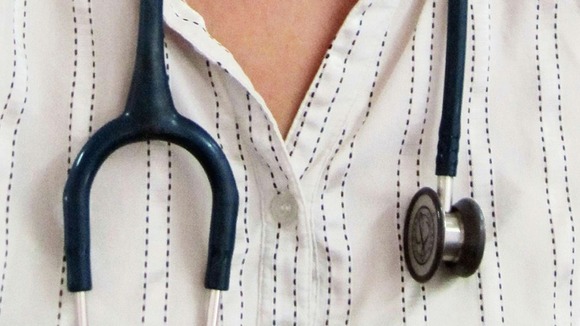 Doctors across the region have been taking industrial action today - for the first time in almost 40 years. It's over changes to their pensions which they argue would force them to pay more, and work for longer.
Hundreds of routine appointments and operations have been cancelled as a result of the action.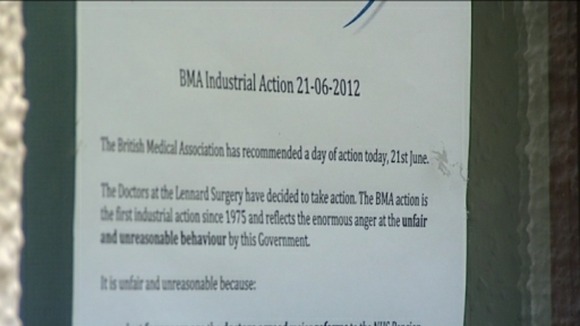 It's been very hard actually. It's taken a lot of discussion in our practice for us all to agree that we could do this and we could do this safely without endangering our patients but our argument is with the Government and not with our patients, the work we don't do today we'll be doing tomorrow.
– Helen Mutch, GP, Lennard Surgery, Bedminster

The dispute is over pensions. Four years ago doctors agreed to a new pension deal now the Government wants to change it . Doctors will have to contribute more - 14.5% of their salary and work longer - up to 68 for younger doctors.
Our intention was not to maximise impact on patients, but to communicate the scale of doctors' angers and to encourage the Government back to the table.
– Dr Hamish Meldrum, Chairman of Council at the BMA

Doctors at 44 surgeries across Bristol, North Somerset and South Gloucestershire took some form of action.
Wiltshire, 20 surgeries took part
Swindon 6
Gloucestershire 36
Somerset : it's thought 24 took action
Dorset 25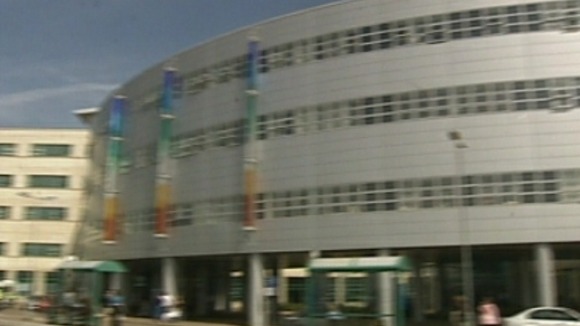 The action has also affected hospitals.
56 consultants and junior doctors at the Gloucestershire Royal and Cheltenham General Hospitals took part in the action. It resulted in 18 cancelled operations and 16 outpatients appointments being rescheduled.
The Royal United Hospital in Bath says 9 operations were postponed.
Musgrove Park Hospital in Taunton was forced to reschedule 7 operations and 82 outpatients appointments.
At the Great Western Hospital in Swindon
10% of diagnostics operations were postponed.
18% of elective operations
and 2.9% of outpatient appointments.
The major hospital trusts in Bristol have refused to give specific numbers.
Nationally the Department of Health says just 8% of doctors working in the NHS in England participated in today's industrial action.
But a quarter of GP practices were affected by the action, with about 2,000 surgeries having at least one member of staff taking part.
I am pleased that a significant majority of doctors have maintained services for their patients.

But let us not forget that the consequence of the BMA's decision to ask doctors to go on strike has been that thousands of patients who expected to have an operation or an appointment today have been inconvenienced or distressed by delay to their care.

It is extremely regrettable if any patients have suffered unnecessarily. We will do everything we can to ensure that those patients get their treatment as soon as possible. I call on the BMA to commit to further co-operation to enable patients to have their rescheduled operations and appointments as soon as possible.
– Health Secretary Andrew Lansley

You can see Rebecca Broxton's report on the day of action here: