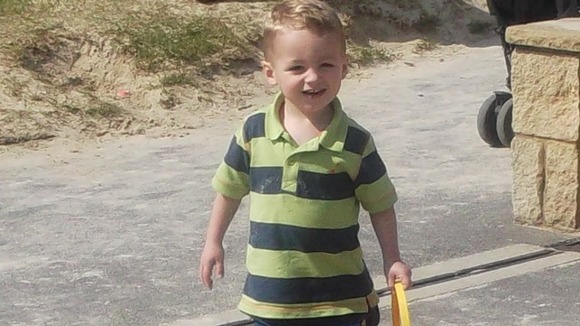 Hundreds of people are expected to join a sponsored walk through Bristol today in memory of a two year-old boy who died after falling from a car. Levi Brailsford was being driven along Holloway Road in Bristol on May 11th when he managed to unclip his car seat. He crawled across the car and opened the passenger side door. As the relative who was driving the car pulled in to the side of the road, Levi fell and was hit by the car.
He was flown to Frenchay hospital but died from serious head injuries.
His family and friends have organised the sponsored walk to raise money for the Air ambulance charity.
We want to raise money for the Air Ambulance as they run solely on charitable donations. If our story can bring awareness to the work they do then at least something positive will come out of something so negative.
– Kevin Brailsford, Levi's Father

The walk will start today (Saturday) at 11am at the Bandstand in Castle Park, Bristol. It will then continue through the city, passing Temple Meads station before finishing at The Concorde Pub in Stockwood.

Some of the money raised from the event will be set aside to pay for a headstone on Levi's grave.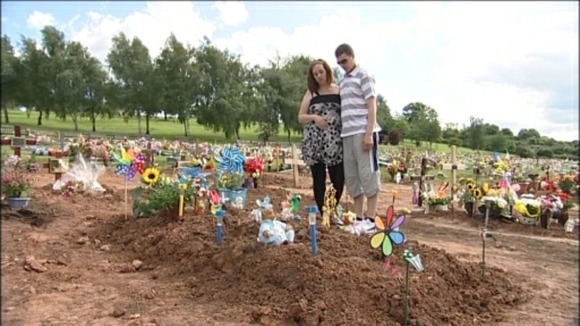 Levi's parents have also started a campaign calling for a change in the law to make child locks compulsory in vehicles carrying a child. Only one lock was working in the car Levi was travelling in. His family say the accident has devastated their lives and they want to make sure no other families suffer the same pain.
They've started an online petition calling for a change in the law.
You think it won't happen to you, but it can happen and it will change your world. My life will never be the same. It's been absolutely devastating and nothing will change that now. Every day I'm just trying to cope without having him next to me. No other family should have to go through that. It only takes a few seconds to switch your child locks on.
– Andrea Brailsford, Levi's Mother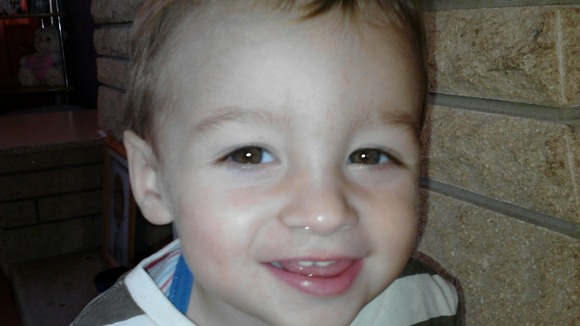 Today's walk is the first in a series of fundraising events in Levi's memory. An auction night is also being held in the Concorde Pub on July 21st.
Anyone wanting to donate money to Levi's fund, or prizes for the auction can email levibrailsford@hotmail.co.uk.
Levi was a live wire. He was a little loveable rogue. A little star. If his legacy and his name can live on through something really positive then that's just brilliant.
– Kevin Brailsford, Levi's father